L&L Services and Rentals, LLC in Lebanon, PA was formed in early 2009 by Rick and Michelle Herbert. Rick has 34 years of construction, general contracting services, and business experience. "We decided to put together a small construction company, one that will not lose sight of customer service and quality. We wanted to create a small company with old-time 'mom 'n pop' standards."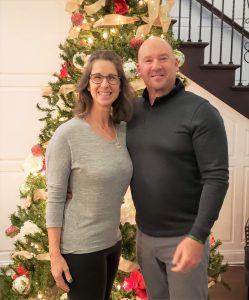 L&L Services performs full background checks, drug testing and mandates lead paint certification for all employees. Michelle and Rick also wanted to be a part of the community, and that is why they have dedicated 2 full days of service a month for non-profit organizations. From general contracting and emergency repairs, to water and mold repair and stucco remediation, L&L covers a large range of quality services.
Rick Herbert – Owner Over 34 years in the construction business. Rick is highly active in the local community and supporting non-profits. Rick started his career as a union mason in Philadelphia, PA. L&L Services was created to focus on quality work for smaller commercial and residential contracting projects. L&L Services provides their contracting services all throughout Berks County and travels as far as Philadelphia and Harrisburg.
No matter the home service, we can do it all! From commercial property repairs, general contracting services, home remodeling, and emergency repairs, to specialists in mold and water intrusion caused by improper stone veneer/stucco/brick installation and repairing the area that caused the mold or water to build and more. If you're ready to get started with us, contact us now!